All previous posts will still be available to everyone, lots of goodies.

It's been a great run, thanks for sharing the kyuhae love~
Sorry everyone, there will be no more future updates for Kyuhae Love from now on.
Absolutely love KyuHae? Want to be more involved?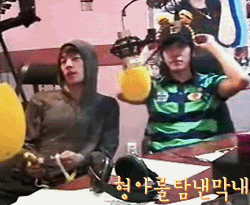 The position of 2nd Mod is open for the KyuHae FanFic Community and KyuHae Love Pic Community!


*Offer will stay open for a week before I respond to everyone, thank you~
(
More info here!~~~~
Collapse
)
(low quality, I will find some better ones for next month's spam~)


*edit: here's the clip of the intros for Dream Concert 2010~ Yay to mic fail! XD



I think someone once said "I'd forever and ever be your slave" if I get a gif of the epic mic borrowing moment. Yeah, I own you now, bb~ ;D



To WiiSports,

Please email me (ltn128@gmail.com), I tried replying to your message but your privacy options blocks me from doing so.

Thank you~
*Apologize again to everyone, please ignore this.
*Message to the second mod, everyone else can ignore!

Hey there,

So I haven't heard from you since december. I just saw your last few posts and I totally understand your want for privacy. The two kyuhae communities have been getting a bit busier and I don't have the time to be mod-ing on my own. Did you still want to be involved in those two? I'm hoping to find someone to help me maintain them asap. If I don't hear from you by the end of this month, I will assume that you no longer want to be be involved. Hopefully I'll hear from you either way, just pm me?

Thank you~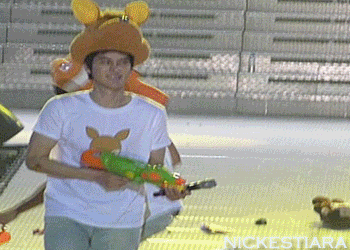 p.s. Anyone wanna help with posting weekly pic spams?~ pm me, yeah?^^



(

more......mostly SS II.......Collapse

)